My First Concerto, Now Available Exclusively on Bandcamp!
Yup, I'm crazy.  I had to do it: I composed my first semi-classical piece, a concerto in three movements for electric guitar and electric violin.  Assisted by the brilliant Tracy Silverman on six-string violin and my dear buddy Kirby Shelstad on percussion, it's around 33 minutes of music orchestrated for a 24-piece ensemble (Executed beautifully by the very talented Alex Carter).  Please check it out here if you would be so kind: https://edpettersen.bandcamp.com/album/world-without-tears-a-concerto-in-3-movements
The London Experimental Ensemble-Child Ballads: The Final Six
Available now via Don Giovanni Records! Featuring Ed, Richard Thompson, Sivert Høyem, Wesley Stace, Marissa Nadler and Gina Fergione covering the final six Child Ballads with the LEE: https://dongiovanni.co/ChildBallads
The Black Country
14 years late but finally available on April 14, 2023.  Almost lost in record label hell.  10 songs with my killer band in Norway.  Recorded in 2009.  Check it out here for digital and vinyl: https://orcd.co/theblackcountry
The Problem With Livia
My second solo instrumental album, "The Problem With Livia", performed on 8-string Weissenborn, piano and modular effects is out Dec. 17th 2021 via the fine folks at 577 Records in Brooklyn.  They are enthusiastic and unique purveyors of experimental and freely improvised music.  I'm extremely proud of it and I think it tuned out quite beautifully.  You can find the record here: The Problem With Livia
Collected Abstractions
My very talented friend Sean Bokenkamp made an animated film called "Collected Abstractions" and gave me the privilege of scoring it live in one take.  One hour and seven minutes of fully improvised and dynamic ambient solo guitar work.  It was exhausting but exhilarating and I'm so proud of it.  I suppose you could call it my second solo instrumental guitar album.  Grab it here at my Bandcamp: Collected Abstractions  View the film on YouTube: Collected Abstractions Film
The Interloper
My live improvisational duo with UK sax man Massimo Magee to benefit Iklectik Art Lab in London: The Interloper
Plumes of Ash in Moonlight
A dream come true...I get to play with my mentor and friend Eddie Prévost and my friends Ståle Liavik Solberg, N.O. Moore, Tony Hardie-Bick and Olie Brice.  Again, all live and completely improvised: Plumes of Ash in Moonlight
Best True Stories and The Cooper Moore Sessions
I am so pleased that Best True Stories is being recognized as one of the top records in Norway this year.   If you followed my journey to Norway in I Curse the River of Time: A Norwegian American Tale, you'll know I fell in with a group of wonderful musicians in Halden, NO.  Alexander Lindback and Espen Holtan join with me in The Mad King Edmund Band to lay down experimental improv tracks around some strange but true tales. From crazy fashion models to aging film stars, hookers, pimps and various crooks, criminals and misdeeds, these tales weave a seamless edge of the underbelly of society.  For the Safe and Sound Recordings listening booth click here
Cooper-Moore is a brilliant pianist and accompanist, a builder and creator of unique and singular home-made instruments, a well-known sonic explorer in the free improvisation world, and an activist for a better world.    After working with me in New York on a Giuseppe Logan session, CM agreed to travel to Nashville to record with Jerry Navarro, Dylan Simon, and myself.  The Cooper Moore Sessions, a 3 CD set in keepsake tin box with printed cotton wrap, features a Nashville acoustic and electric improv session, a New York session with double bassist Larry Roland where Cooper-Moore plays exclusively acoustic piano, and lastly the gospel recording The Reverend Eddie Bones, to which CM brings his own experience and insights to the interpretation of ten classic gospel tunes, with yours truly on vocals and acoustic guitar.  Hats off to Cooper-Moore for encouraging the next generation of free improvisors.
Available now at Squidco, Gearbox (UK), Bandcamp and of course my Store
All of my recordings are also available at my Bandcamp: https://edpettersen.bandcamp.com/
The London Experimental Ensemble
My year in London led me to a wonderful group of experimental musicians doing free improv in the style of AMM under the auspices of Eddie Prevost.  A group of us formed The London Experimental Ensemble with a common purpose – to play free improvisations.  The size of the LEE, at 13 to 14 musicians, is unusual in free improv but serves the goal of being smaller than an orchestra yet large enough to achieve tonal balance between instruments while creating wide aural landscapes.  In 2017 the London Experimental Ensemble performed all 193 pages of the Cornelius Cardew graphical score Treatise and recorded the performance live.  We next tried our hand at improvising around traditional ballads of the British isles and that record The Child Ballads is available both in CD and vinyl.  Late last year we played to a audience viewing of the film Orbit, a breathtaking visual experience developed by Seán Doran from time lapse photography data by NASA's Earth Science and Remote Sensing Unit on the International Space Station. You can find Orbit here on Bandcamp: Orbit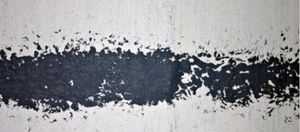 More High Line Riders music?
 Yes my friends two new albums in 3 years.  The new record, "Walking Home" has been released via our friends at Blue Rose Records in Germany.  Physical CDs and vinyl can be ordered from Blue Rose at the Blue Rose website or downloaded from Ed's store or via Bandcamp.  Also available is the classic 1997 Somewhere South of Here in an expanded remastered edition that has been out of print for years until this reissue.  And please visit The official High Line Riders website where you'll find updates and Ed's food/music/travel blog.
I Curse the River of Time
****Now also available as a digital download****  iTunes, Amazon, etc.
I Curse the River of Time: A Norwegian American Tale is the title of Ed's 2013 release. The songs on the album reflect the artist's fascinating odyssey to trace his family roots and his observations along the way. The CD packs quite a story, as well as artwork by contemporary Norwegian artists, and hauntingly beautiful tunes. Order the hard copy book and CD now in the store! Ed's online store